Chloridians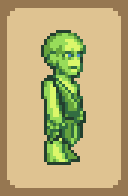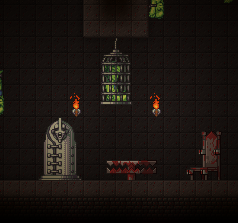 Chloridians are NPC's that can be rescued as part of a Quest from underground Prisons.
Obtaining: Butchers guard the Chloridians, though do not need to be killed in order to rescue the Chloridians. To 'rescue' a Chloridian, break its cage. Rescued Chloridians magically appear back on the surface next to the Quest giver. They can be killed on their way (they teleport after running roughly half a screen,) and also, you can get Chloridian Essences after rescuing them.
Jobs: Rescued Chloridians can be assigned to these jobs:
Jobs can be switched by you at any time by selecting "Forget Job."
Warning: If you happen to lead mobs to your base, they may aggro to your Chloridians (who cannot instant revive like you can). Non-guardian Chloridians are defenseless, and Guardian Chlorodians will attack neutral enemies such as cows.